The most amazing thing has happened. My 15-month-old son has discovered books. It's not just the passing notice where he picks one up, messes with it for a second, then puts it down (which is how he treats almost all other toys,) but rather a genuine interest. He already has favorites. He will pick out books to read before naps and bedtime. It's as if the love of reading that's so prominent in my family has trickled down to him intrinsically. He's a reader before he can actually read.
There's nothing better than reading a book with your kids. It doesn't matter what you read, I get as much joy reading Otis to my son and The Book with No Pictures to my daughter (she's five) as I do curling up before bed and reading a book of my own. That's the great thing about connecting with someone through reading - the book isn't what matters, it's the act of reading that has the impact.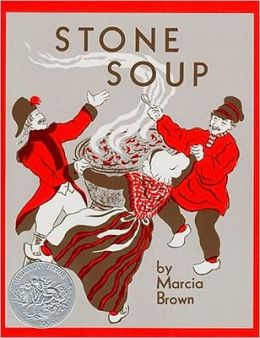 Passing on not only the love of reading but the books that made an impact on me as a child has been a wonderful experience thus far and it's only going to get better. My daughter has my own copies of some of my childhood favorites, The Aristocats and The Rescuers and brand new copies of titles that made me smile each time I pick them up like Sylvester and the Magic Pebble and Stone Soup. My son will inherit these books eventually, but in the meantime, his board book copy of The Napping House is especially fun to read to him when he lets me.
I'm so proud to say we're a reading family and that the written word, whether it's a book, magazine, eBook, or comic holds great value with each of us.